The game without rules
All movements are synchronized
Bring your own chat
You'll want to be talking with the other players during the game.
Use another site or the good ol' telephone to chat.
Already got a room code?
Pick a game to create a room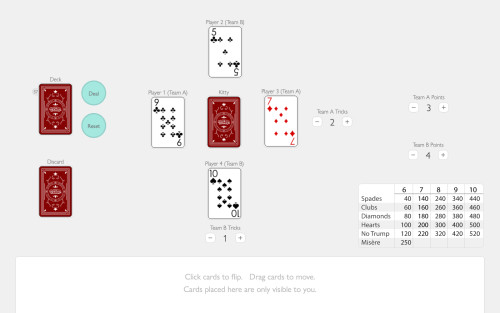 500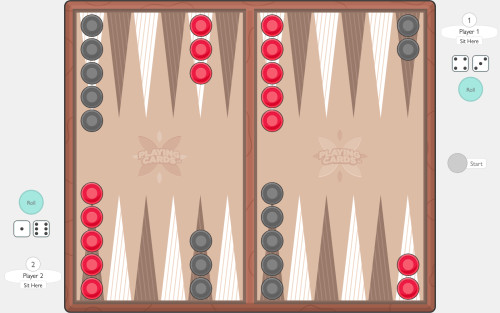 Backgammon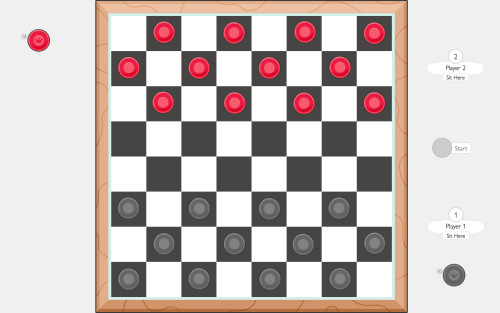 Checkers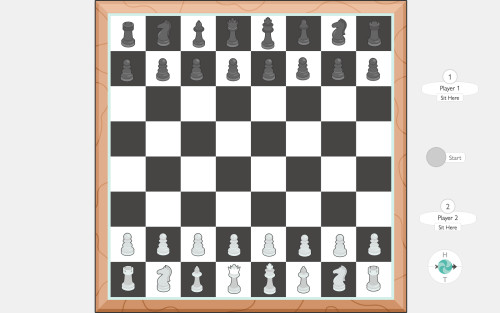 Chess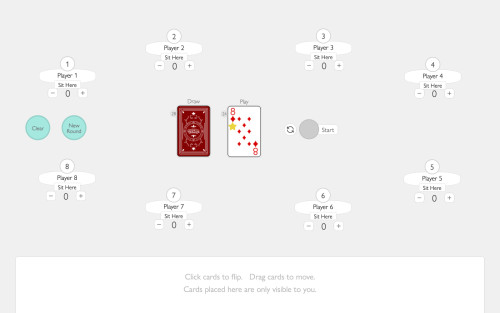 Crazy Eights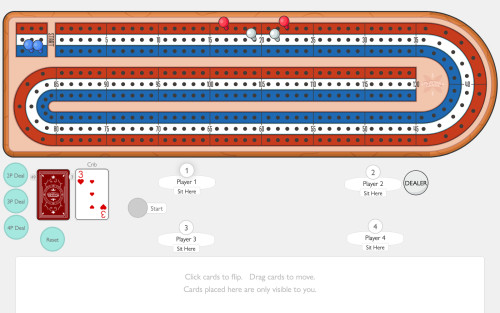 Cribbage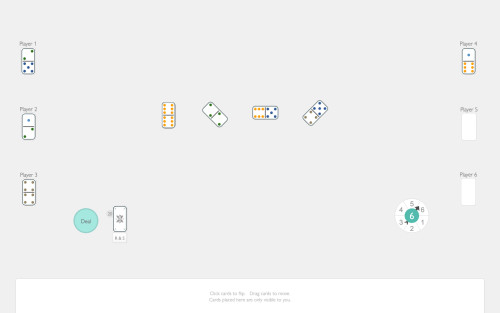 Dominoes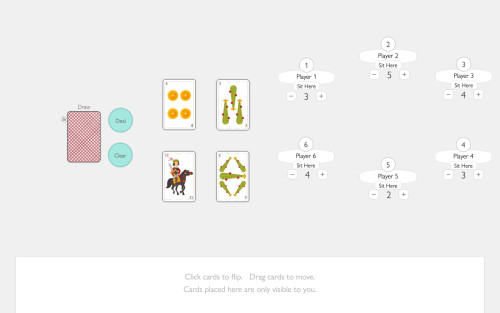 Escoba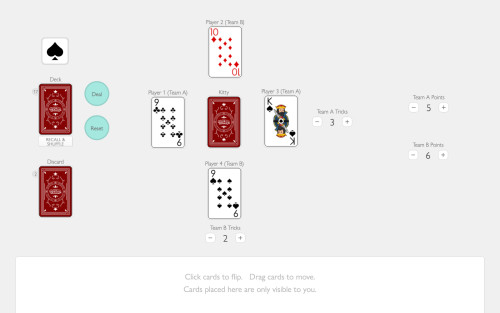 Euchre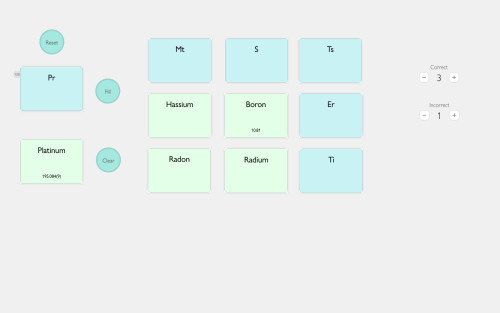 Flash Cards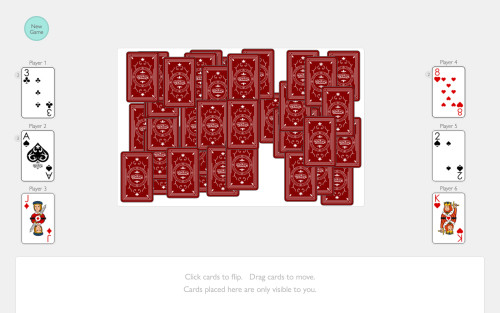 Go Fish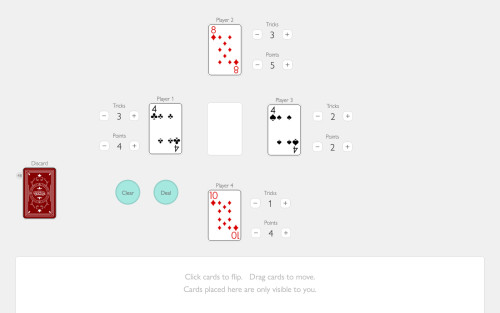 Hearts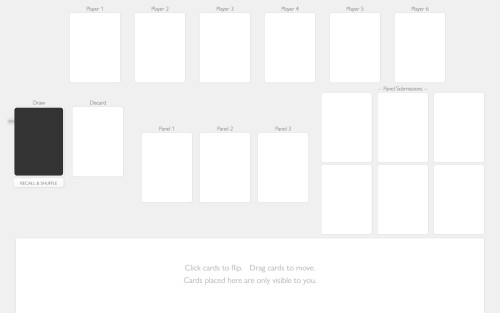 Joking Hazard™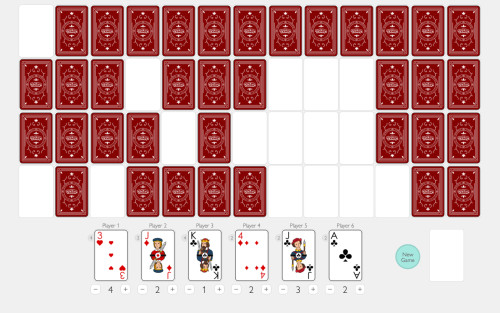 Match Up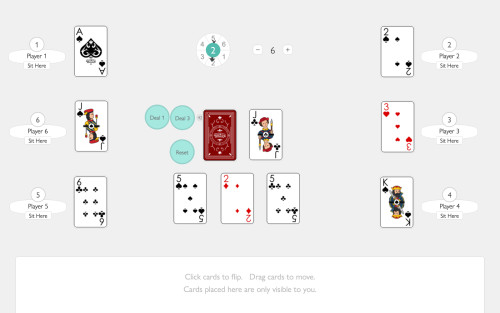 Other / Custom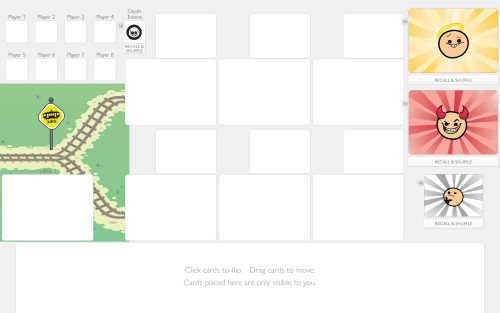 Trial by Trolley™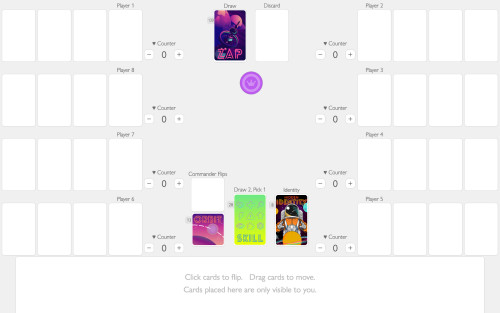 Zap: Space Mutiny
Choose a game to start
Ultra Customizable
Reconfigure the table, add your own card and board images, and automate repetitive movements. You've got the power!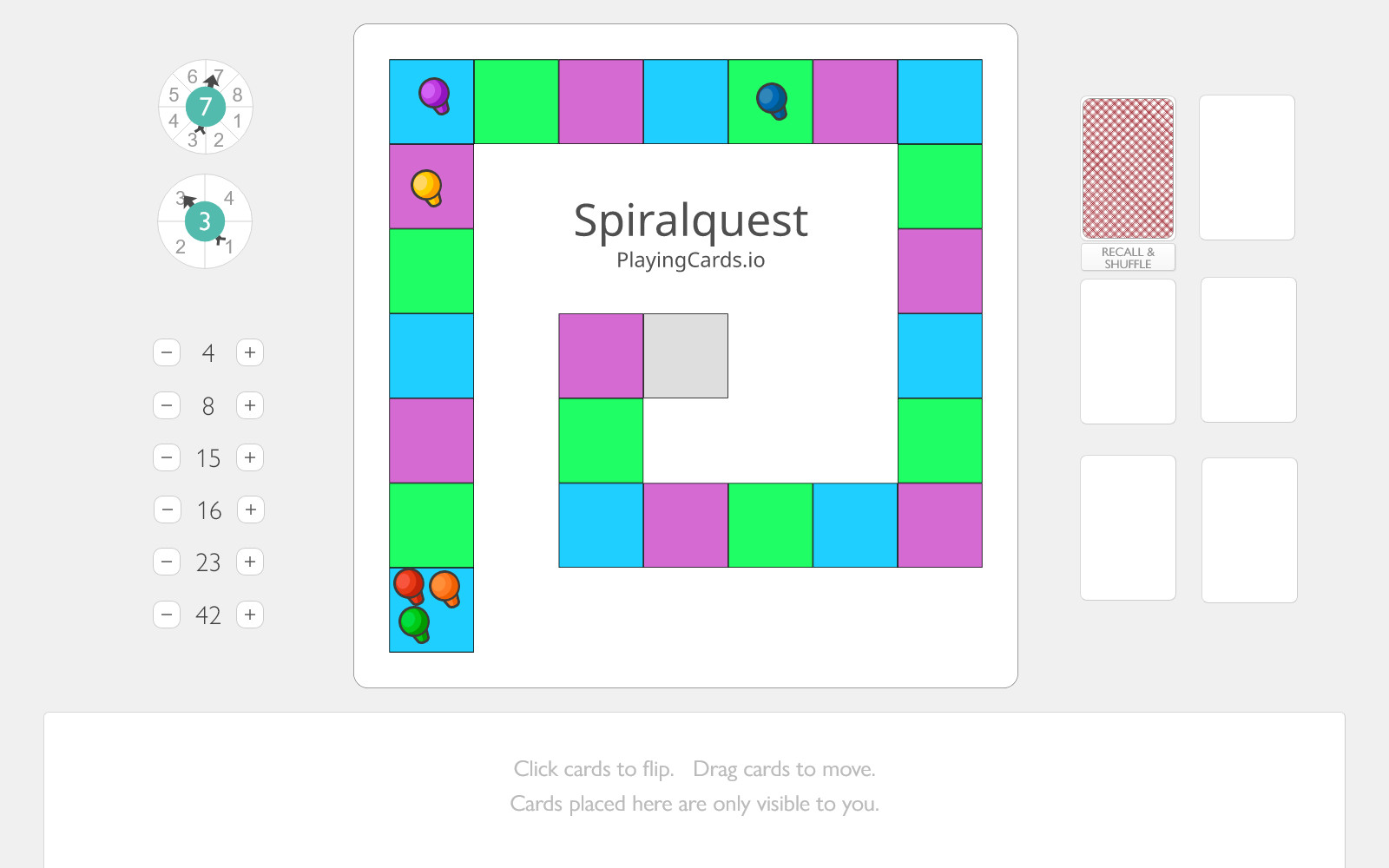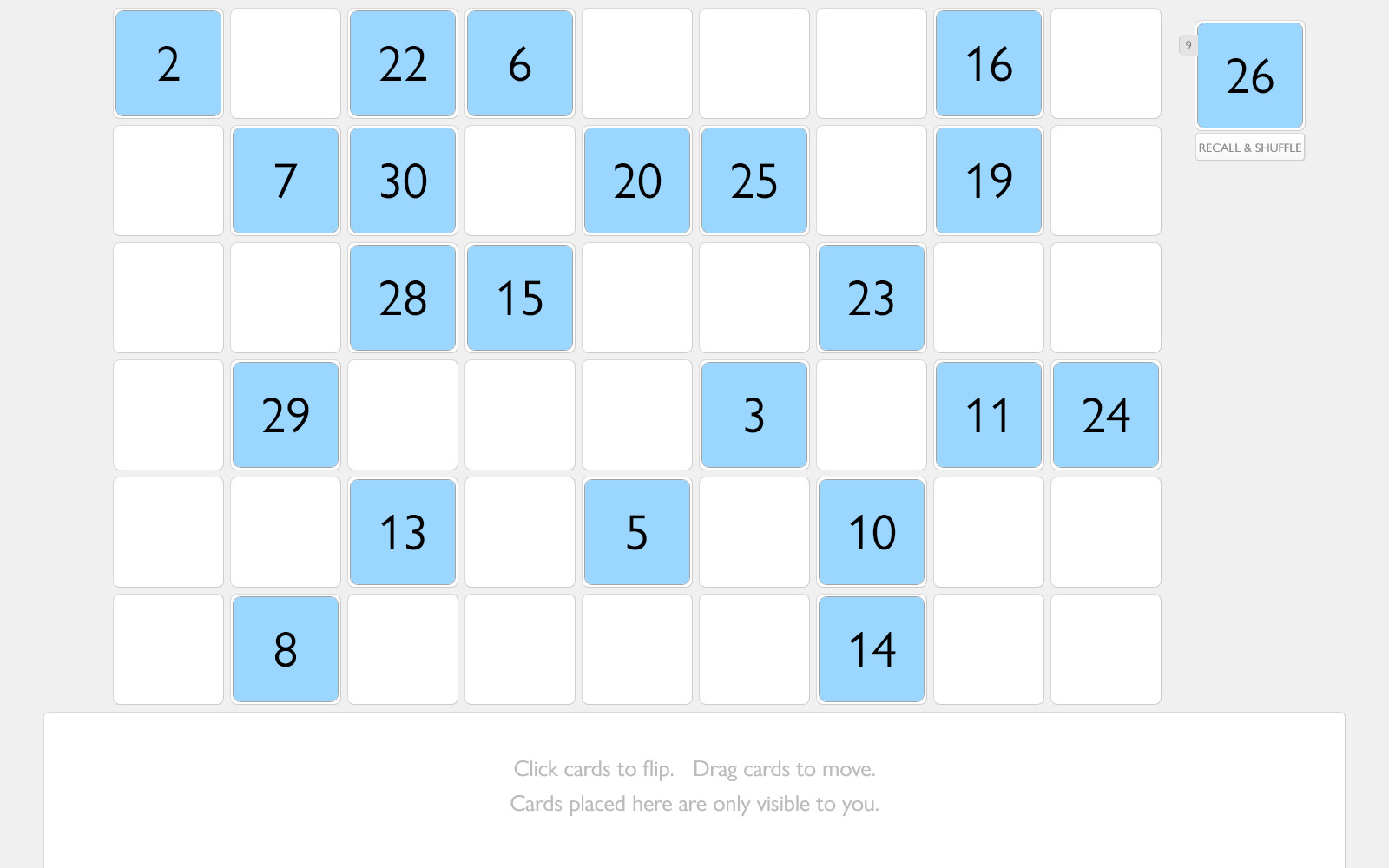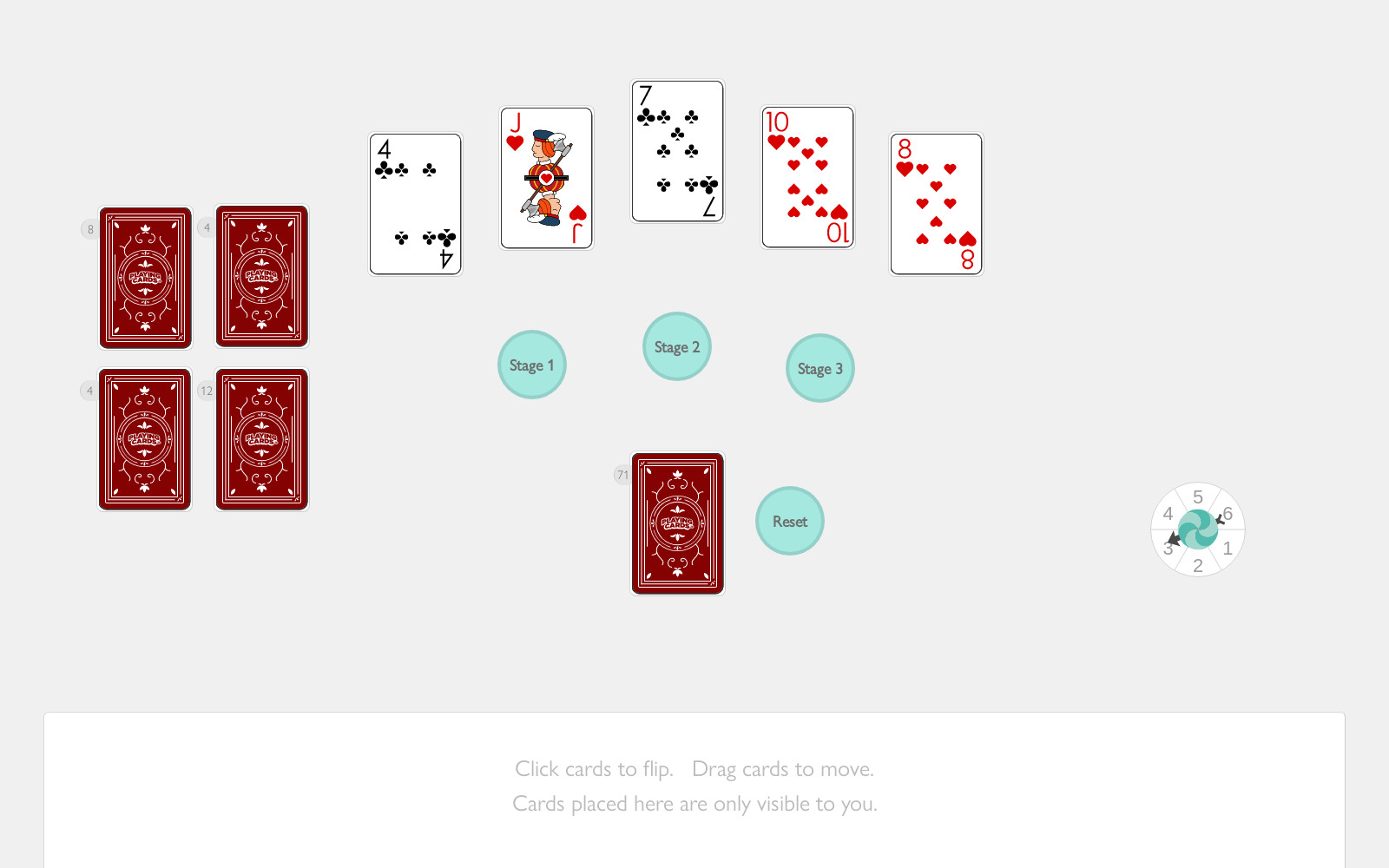 Custom Room
Stay Connected
Help / Information
Feedback / Contact
Follow Us